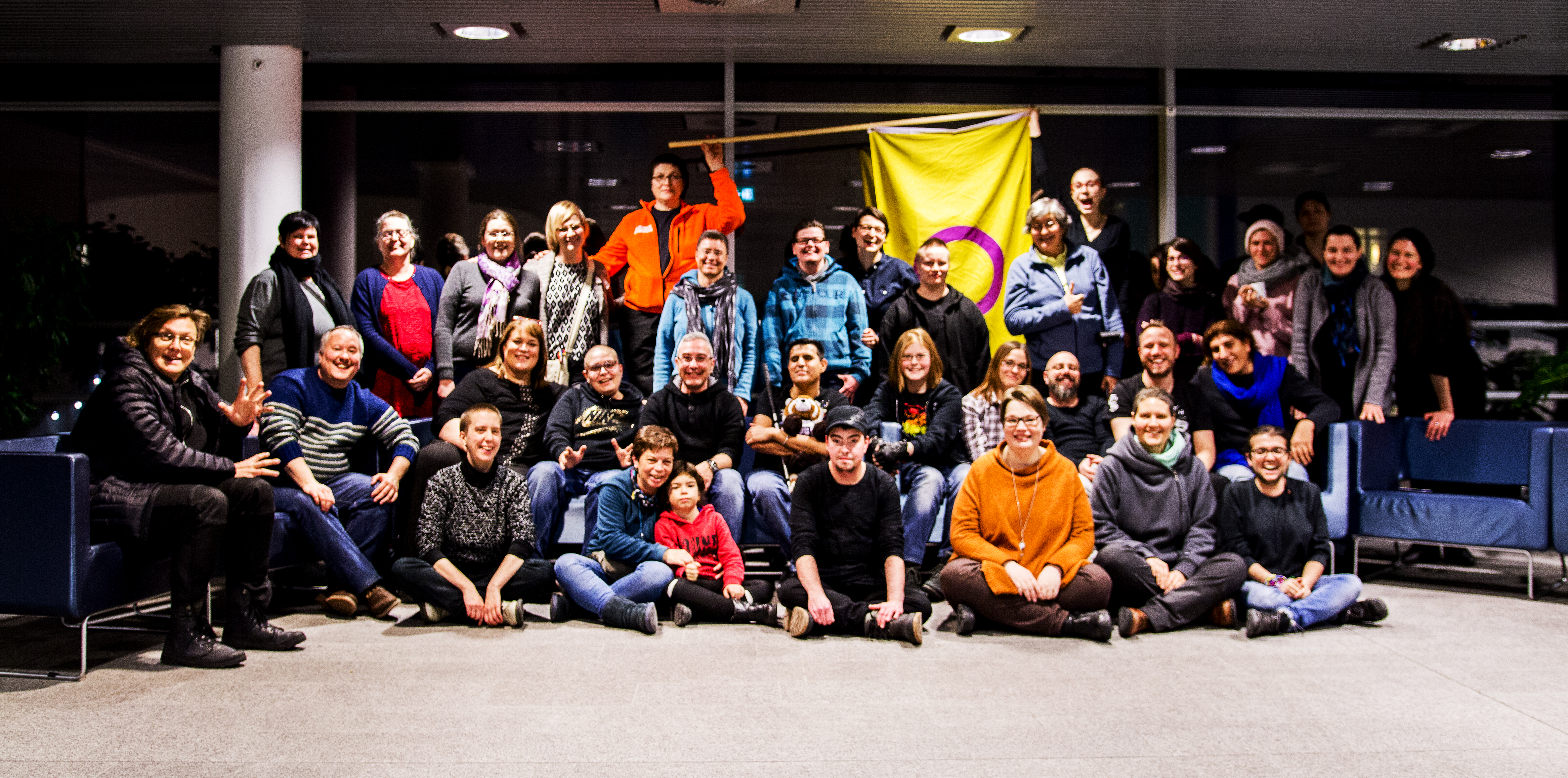 On the 8th – 10th of February 2018 in Copenhagen, Denmark, the second OII Europe Community Event and Conference took place.
2nd OII Europe Community Event and Conference in Copenhagen, Denmark, was taking place from the 8th till the 10th of February. This year 50 participants, from 25 different countries representing all Council of Europe regions, attended the2nd OII Europe Community Event.
Intersex people have still many unheard stories to tell and the conference, which was open to the public (9th of February, Christiansborg Palace, the Danish Parliament), gave the opportunity to learn more about the situation of intersex people in Europe, around the world and, last but not least, in Denmark: The Amnesty International report First, Do no harm, published in spring 2017, shows that there are stories to be told about violations of human rights that happened and are still happening to intersex people living in Denmark.
On the first day, all the participant´s got to know each other a little bit, shared their regional realities and were introduced to various forms of storytelling. In the evening participant´s attended a public debate as part of Copenhagen Pride´s Winter Pride programme.
On Friday a public hearing was held in the Danish Parliament with the Minister of health, Ellen Trane Nørby, the Minister of Equality, Karen Elleman and the Director of the Danish health authority, Søren Brostrøm participating. After the public hearing, we were hosted by the city hall for their world famous pancakes.
On Saturday participants worked on various storytelling projects. You will soon find a selection in our ARTivism section.
We would like to thank our local hosts, Copenhagen Pride and Intersex Danmark for the warm welcome in the city of storytelling and for their wonderful hospitality. We also thank Copenhagen Pride for giving us the opportunity to invite a participant from the East African intersex movement.
Following the community event, on Sunday, many of the participants attended a full day consultation meeting with Amnesty International to discuss how Amnesty can support the work of intersex activists in Europe. We would like to thank Amnesty International Danmark for hosting this important meeting.