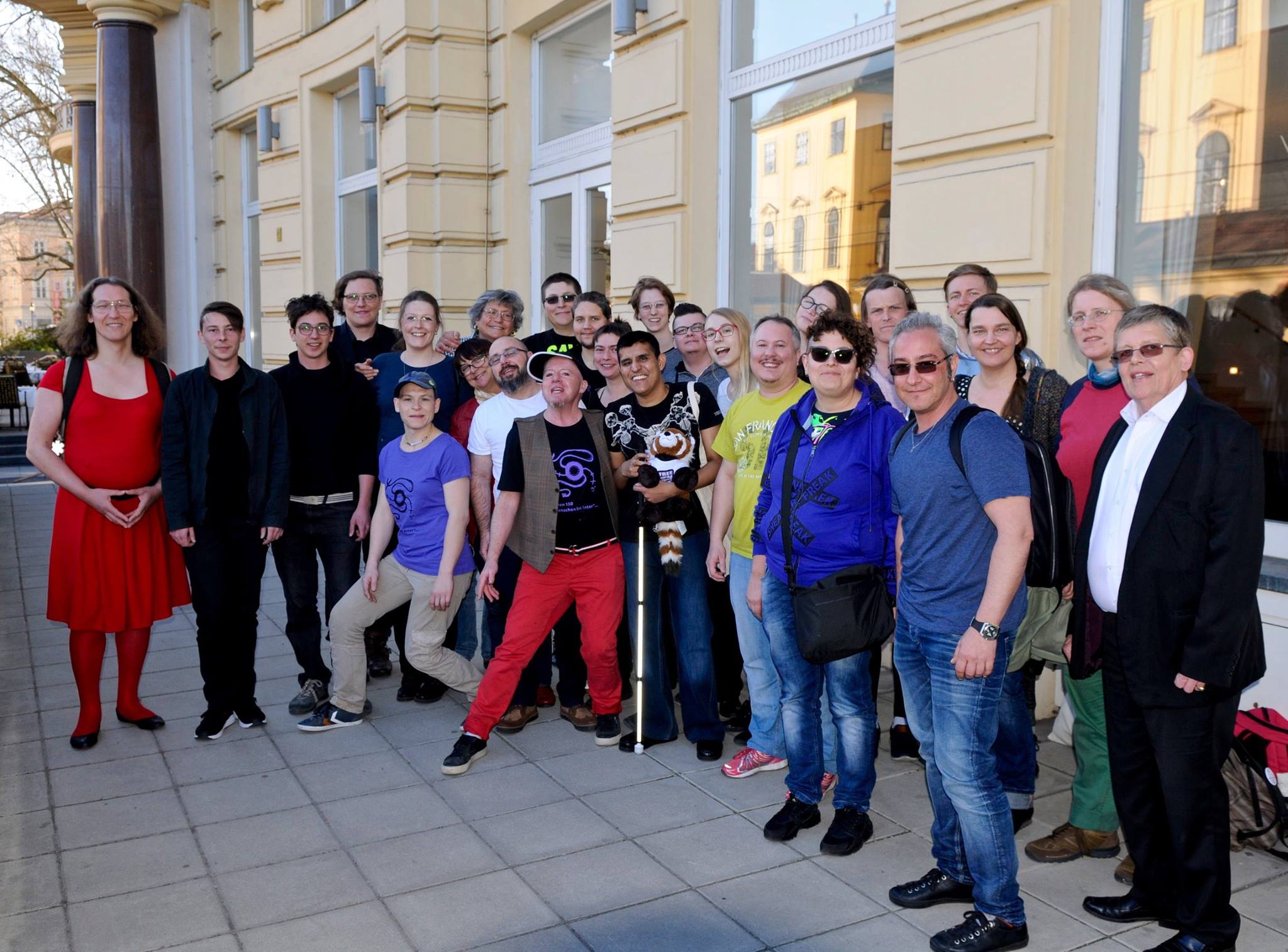 On the 30th – 31st of March 2017 in Vienna, Austria the first OII Europe Community Event and Conference took place.
28 Intersex people from 16 European countries came together during the Community Event (30.-31.3.) to share their experiences, and talked about how to make intersex people's lives safer in Europe. The program included training on public speaking and communications training, as well as creativity sessions. Some participants were attending an event of this nature for the first time in their lives, and empowered them to speak up about the issues.
The Conference took place in the Vienna City Hall (1.4.). Its aim was to inform the broader public about intersex issued in Austria and in Europe. The participants of the Community Event also participated at the Conference, either by giving expertise as panelist or by holding workshops or by speaking up during A&Qs.
This is what participants said:
"It ended too quickly!"
"I actually didn't expect so much time being dedicated to tips on public speaking, but now I am very excited to try them all out, and I think they would be very useful!"
"The more of us, stonger we are"
"The feeling of a whole community of such amazing intersex people standing by me I felt at this community event is very empowering, now I feel very inspired for my future activism."
"The demands session and the workshop was the best thing of the year for me"
"A great week, feeling safe, knowing you won't be judged on your appearance nor behaviour (unlike what happens in society where you have at times to be careful how you "act"). Empowering, moving, joyful. Too short."
If you want to know more about what happened at the Community Event
If you want to learn more about the Conference, check out